GCM Upgrades
4×4 GVM, GCM, Suspension, Upgrades and Replacements
Gross Combined Mass (GCM) Upgrades
Gross Combined Mass (GCM) upgrades refer to modifications made to a vehicle that increase its maximum allowable weight when towing a trailer or carrying a load. The GCM is the maximum weight limit of a vehicle and its trailer or towed load combined, as determined by the vehicle's manufacturer.
GCM upgrades typically involve strengthening the vehicle's chassis, suspension, brakes, and drivetrain components to handle the increased weight. This may also involve modifications to the cooling system, transmission, and exhaust to handle the increased strain on the vehicle's components.
Our GCM upgrades use Lovells components. Depending on the specific modifications required, it is important to note that not all vehicles are capable of being GCM upgraded, and that exceeding the GCM can be illegal and unsafe.
Before considering a GCM upgrade, talk to the team at Wodonga Springs to ensure that the vehicle is capable of handling the increased weight, and to determine whether any additional modifications are required.
Lovells are one of the largest suppliers of GVM upgrade kits and 4×4 components in Australia. Australian owned business for over 30 years.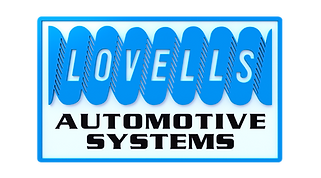 You don't need to understand spring tension, compression rates, recoil dampening or any complex engineering terms. Wodonga Spring Works have you covered.
With our extensive range of high-quality components, competitive pricing, and exceptional customer service, we are your go-to source for all your 4x4 needs in the Albury Wodonga area. Contact us today to learn more about our products and services, or visit our store to see our range of 4x4 components.