GVM Upgrades
4×4 GVM, GCM, Suspension, Upgrades and Replacements
Gross Vehicle Mass (GVM) Upgrades
Gross Vehicle Mass (GVM) upgrades refer to modifications made to a vehicle to increase its maximum allowable weight. This is often done to increase the carrying capacity of the vehicle, particularly for commercial or off-road use.
GVM upgrades typically involve strengthening the vehicle's suspension and braking systems, as well as modifying other components such as the wheels, tires, and chassis. The exact modifications required will depend on the make and model of the vehicle, as well as the desired increase in weight capacity.
It's important to note that GVM upgrades must comply with relevant regulations and safety standards, and may require certification or approval from a regulatory body. In some cases, modifying a vehicle's GVM may also impact its warranty or insurance coverage.
Come and speak to Wodonga Springs, we'll take the guess work out of it to ensure you get set up right.
Lovells GVM (Gross Vehicle Mass) kits are manufactured and engineered in Australia by Lovells Springs Pty Ltd, a family-owned and operated business based in Victoria. They have been designing and manufacturing suspension products for over 80 years and are a reputable and trusted brand in the Australian automotive industry. Lovells GVM kits are designed and engineered to increase the legal carrying capacity of a vehicle, and are tailored to suit specific vehicle makes and models. Their GVM kits undergo extensive testing and are compliant with Australian Design Rules (ADR) and the National Code of Practice for Light Vehicle Construction and Modification (NCOP).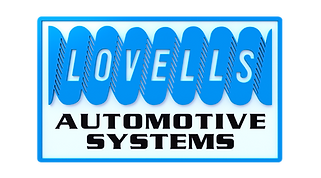 You don't need to understand spring tension, compression rates, recoil dampening or any complex engineering terms. Wodonga Spring Works have you covered.
With our extensive range of high-quality components, competitive pricing, and exceptional customer service, we are your go-to source for all your 4x4 needs in the Albury Wodonga area. Contact us today to learn more about our products and services, or visit our store to see our range of 4x4 components.