Steering Dampers
4×4 GVM, GCM, Suspension, Upgrades and Replacements
4 wheel drive steering dampers, also known as steering stabilizers, are devices designed to reduce vibrations and shock transmitted from the wheels to the steering system. They are commonly used in off-road vehicles and trucks to improve steering stability and control when driving on rough terrain or at high speeds.
The steering damper is essentially a hydraulic cylinder that is attached to the steering linkage or tie rod and the vehicle chassis. As the vehicle moves over uneven terrain, the steering damper helps absorb the shock and vibration that would otherwise be transmitted through the steering system, resulting in a smoother and more controlled ride.
In addition to improving steering stability, steering dampers can also help prolong the life of other steering components, such as ball joints, tie rods, and steering boxes, by reducing the stress and wear caused by excessive vibration and shock.
4 wheel drive steering dampers are an important component of off-road and high-performance vehicles that require enhanced steering control and stability.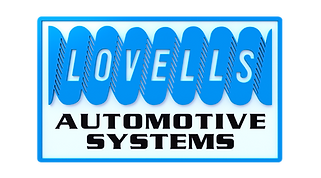 Lovells
Australian Made Suspension Gear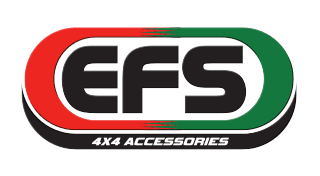 EFS
Rugged and Proven Suspension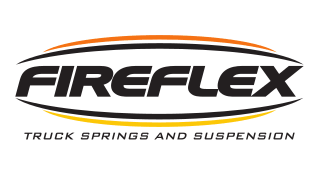 Fireflex
Truck and Trailer Suspension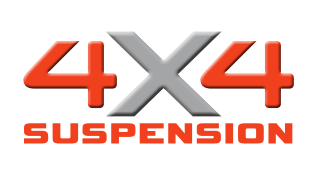 4x4 Suspension
Four by Four Quality Suspension
EFS X-Treme Steering Damper
The EFS X-Treme Steering Damper provides unmatched steering control & reliability. It's designed with increased valve forces to aid in the control of over sized tyres that increase bump steer and side load forces.
35mm bore
Oversized bulged 60mm body
16mm hardened chrome shaft
Gas cell technology
Allows the steering damper to operate horizontally
Increased valve forces to suit 33 – 37 inch tyres
EFS Enforcer Steering Damper
The EFS Enforcer Steering Damper increases the control over bump steer & improves steering control suited from standard to 33 inch tyres.
32mm Twin Tube Hydraulic Design
Increased in size over O.E for greater oil capacity
11mm & 12mm Hardened Chrome Piston Rod
Metal Dust Cover
Piston rod protection against the elements
Gas Cell Technology
Allows the Steering Damper to operate horizontally
You don't need to understand spring tension, compression rates, recoil dampening or any complex engineering terms. Wodonga Spring Works have you covered.
With our extensive range of high-quality components, competitive pricing, and exceptional customer service, we are your go-to source for all your 4x4 needs in the Albury Wodonga area. Contact us today to learn more about our products and services, or visit our store to see our range of 4x4 components.