Truck Suspension
4×4 GVM, GCM, Suspension, Upgrades and Replacements
Truck Suspension Parts and Accessories
Our truck suspension division at Wodonga Springworks in Albury/Wodonga, are dedicated to providing our customers with the highest quality suspension services. Whether you need a simple repair or a complex suspension upgrade, our team of experienced technicians is here to help. Contact us today to schedule an appointment and experience the difference that our expert services can make for your truck.
If you are a fleet operator, owner driver, or workshop manager, you understand the importance of having high-quality suspension parts that can handle tough Australian conditions and perform reliably.
That's where Fireflex comes in. Fireflex suspension products are designed and developed in Australia specifically to meet the demands of our harsh conditions. Fireflex truck suspension are rigorous tested and meet the highest quality standards. Why pay exorbitant prices for OE supplier parts when you can get the same or better level of quality and durability from Fireflex at a much more reasonable cost?
Fireflex are an Australian family-owned business, with Carrolls Springs at the helm. Their products are engineered and manufactured in Australia, ensuring that they meet their stringent quality control standards. By choosing Fireflex, you're not only getting top-notch suspension parts, but you're also supporting an Australian-owned and operated business.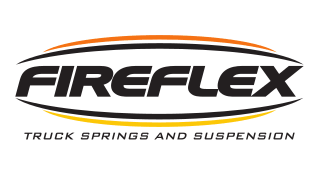 Fireflex
Truck Springs and Suspension
Don't settle for inferior suspension parts that may fail when you need them the most. Choose Fireflex truck suspension and experience the peace of mind that comes with reliable, high-quality suspension products. Save money without sacrificing performance. Get Fireflex today.
The Fireflex Parabolic Spring is a highly effective replacement option for O.E springs, offering a seamless transition without the need for modifications.
Fireflex Parabolic Springs boast increased spring rates and capacities, providing superior control without sacrificing comfort. However, in certain cases where a Parabolic Spring may not be able to improve a vehicle's handling and load capacities, Multi-leaf springs may be used instead. Wodonga Springs offer a variety of Multi-leaf spring styles to accommodate these situations.
Parabolic and Multi-leaf springs are made from high carbon alloy steels, which provide the necessary hardness during the heat treating process and also increase the stress range of the spring while in service. This ensures that the springs are able to withstand the toughest conditions and maintain their durability over time.
We trust in Fireflex's expertise and commitment to quality when it comes to your truck suspension needs.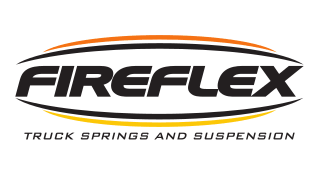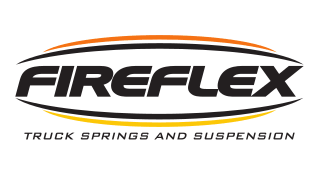 Australia's harsh road conditions and scorching heat can cause a buildup of debris in shock absorbers, resulting in inefficient damping and decreased control. That's why Fireflex has developed a specialized solution designed to withstand these tough conditions.
Our shock absorbers feature a unique high-temperature fluid and multi-lip Viton rod seals, which effectively prevent the buildup of debris and ensure optimal damping performance. Additionally, we've increased the size of the piston, bore, rod, and tubing wall thickness to provide even better damping, resulting in a longer working life for our shock absorbers.
With Fireflex shock absorbers, you can trust that your vehicle will be able to handle the toughest road conditions and extreme temperatures without compromising on control or safety. Invest in our high-quality, reliable products and experience the difference for yourself.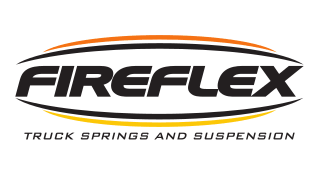 You don't need to understand spring tension, compression rates, recoil dampening or any complex engineering terms. Wodonga Spring Works have you covered.
With our extensive range of high-quality components, competitive pricing, and exceptional customer service, we are your go-to source for all your 4x4 needs in the Albury Wodonga area. Contact us today to learn more about our products and services, or visit our store to see our range of 4x4 components.